Coke Studio season 14 was released 14th Jan 2022 and it dropped a massive hit featuring the two legends, Abida Parveen and Naseebo Lal. The biggest music release of 2022 so far, came a controversy of false allegations against the music producer of Coke Studio 14, Zulfiqar Jabbar Khan aka Xulfi.
A singer from Umarkot, Nirmala Maghani claimed that melody was nicked from the sample that the musician had shared with Xulfi in June of 2021. The singer claimed that she was auditioning for the season 14 of Coke Studio. The melody that Nirmala had shared was indeed slightly similar, but couldn't be called a 'ditto'.
Six months down the lane when Coke Studio released the first song of the season 'Tu Jhoom', Nirmala alleged the Coke Studio producer of lifting the while talking to a local media outlet.
Yousaf Salahuddin (Mian Salli), who is a mentor of Nirmala, took to social media and wrote,
The composition has been copied from Nirmala Maghani, who is a singer and composer from Umerkot, Tharparkar, she had sent to Xulfi for consideration in the then-upcoming season of Coke Studio. Zulfiqar (Xulfi) instead changed the words and sold this as his own to Coke Studio. This is highly inappropriate and legal action will be taken very soon.
But,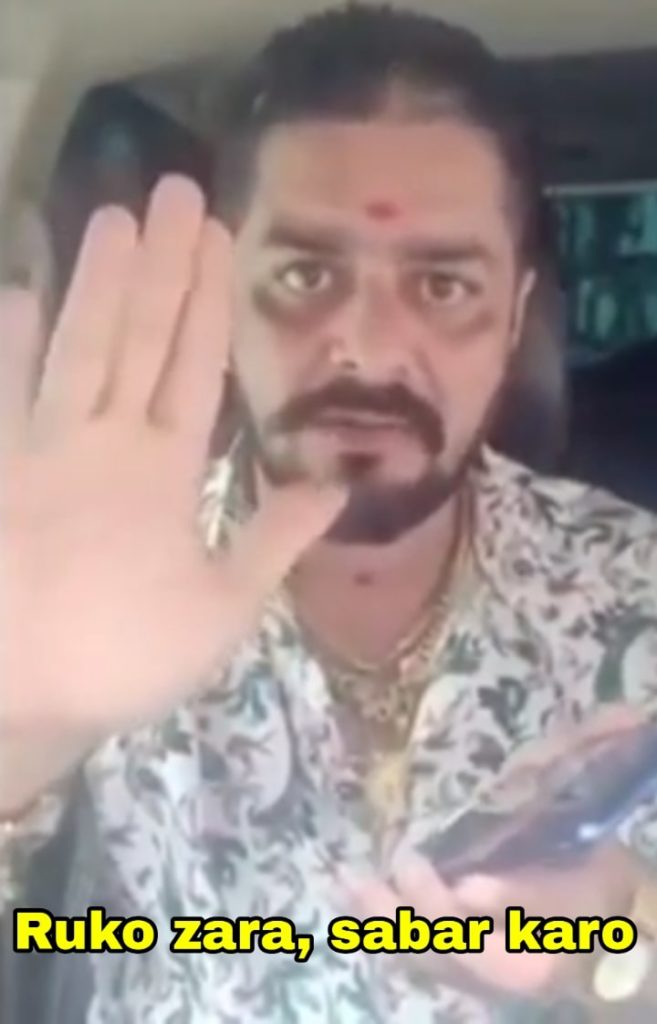 Nirmala claimed that she auditioned in June 2021 while the conversation between Xulfi and Abdullah is from May 2021.
The conversation includes the timestamps that nullifying all the accusations of 'lifting' the melody.
Here is the clip:
Xulfi released a statement,
As I shared with you earlier, I produce and collaborate in the spirit of inclusivity and my work with Coke Studio holds the same philosophy. My work is not borrowed or without credit, given that what I share with the world is work that relies on the very essence of partnership and collaboration. I hope this to be evident in my entire body of work produced in my career.

When we set out to make this season, our goal was to make Pakistani music heard worldwide. Our aim was to present our music, our young talent and our icons in a way that shows the world what we are capable of. What we stand for as a nation. Our aim was to create a cultural moment of glory for Pakistan
The Coke Studio 14 producer said,
Coke Studio is Pakistan's biggest cultural export and connector of hearts and souls; it has consistently brought people together for art, progression, and positivity. And that power is very dear to me and one that I've absorbed heavily this season. I don't take the fabric of Coke Studio lightly but rather wear it as a cloak of responsibility and pride.

And indeed, I look forward to continue working with our brilliant artists, from all over the country; for they truly are the present and future of Pakistani music! The CS14 journey for you has just started. We hope to take you along in these moments of love and discovery and we hope you fall in love with these artists and these moments.
Now that its all sorted and the air has been cleared, lets do what Abida Parveen and Naseebo Lal has instructed us all.
Lets Jhoom!